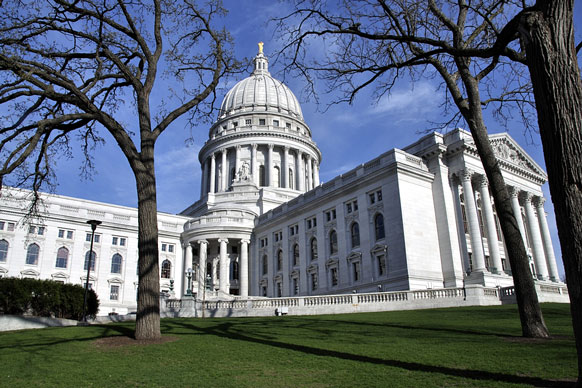 This photo depicts the Wisconsin State Capitol building in Madison. Wisconsin achieved statehood on May 29, 1848, and Madison is its state capital. Madison, Wisconsin is located at about 43.07 degrees North (latitude) and 89.38 degrees West (longitude).
Wisconsin Pages
Madison, Wisconsin Map
Enter an address in the "Locate" bar and use the Madison map (below) to find government bodies and other places in the Wisconsin state capital.
---
Copyright © 2011-2021 State-Capitals.org. All rights reserved.
Wisconsin State Capital - Madison, Wisconsin Map